Tackle ADD and ADHD with Acupuncture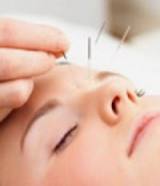 People with ADD or ADHD generally have trouble concentrating and paying attention. Symptoms include difficulty following directions and boredom or frustration with tasks. Those with ADD or ADHD also tend to move constantly and can be impulsive, not stopping to think before they act.
Acupuncture is an excellent addition to any ADD or ADHD treatment plan, as it is used to help the body restore balance, treating the root of the disorder, while also diminishing the symptoms of ADD or ADHD. Acupuncture can help improve focus and attention, reduce fidgeting, lower hyperactivity, augment mood management techniques and enhance concentration.