Acupuncture for Integrative Oncology Support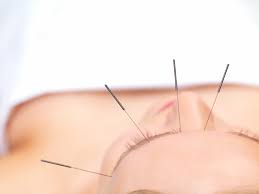 Acupuncture has received much attention as an adjunctive therapy in cancer treatments addressing many of the symptoms and side effects that come up during and after chemotherapy, radiation, biological therapy and surgery. Acupuncture takes a holistic approach to health care and is particularly useful in providing pain relief, reducing the impact of side effects, accelerating recovery and improving overall quality of life.
Clinical trials have examined the effects of acupuncture on cancer and the symptoms caused by cancer treatment, including weight loss, cough, chest pain, fever, anxiety, depression, night sweats, hot flashes, dry mouth, speech problems and fluid retention in the arms or legs. Studies have shown that, for many patients, treatment with acupuncture either relieves symptoms or keeps them from getting worse.
Evidence-based guidelines published by the American College of Chest Physicians recommend acupuncture for lung cancer patients experiencing fatigue, dyspnea, chemotherapy-induced neuropathy, or to soothe symptoms of pain or nausea and vomiting.
Consider using acupuncture to safely and effectively support you during cancer treatments.