Stay Mentally Healthy During The Holidays By Doing These 5 Things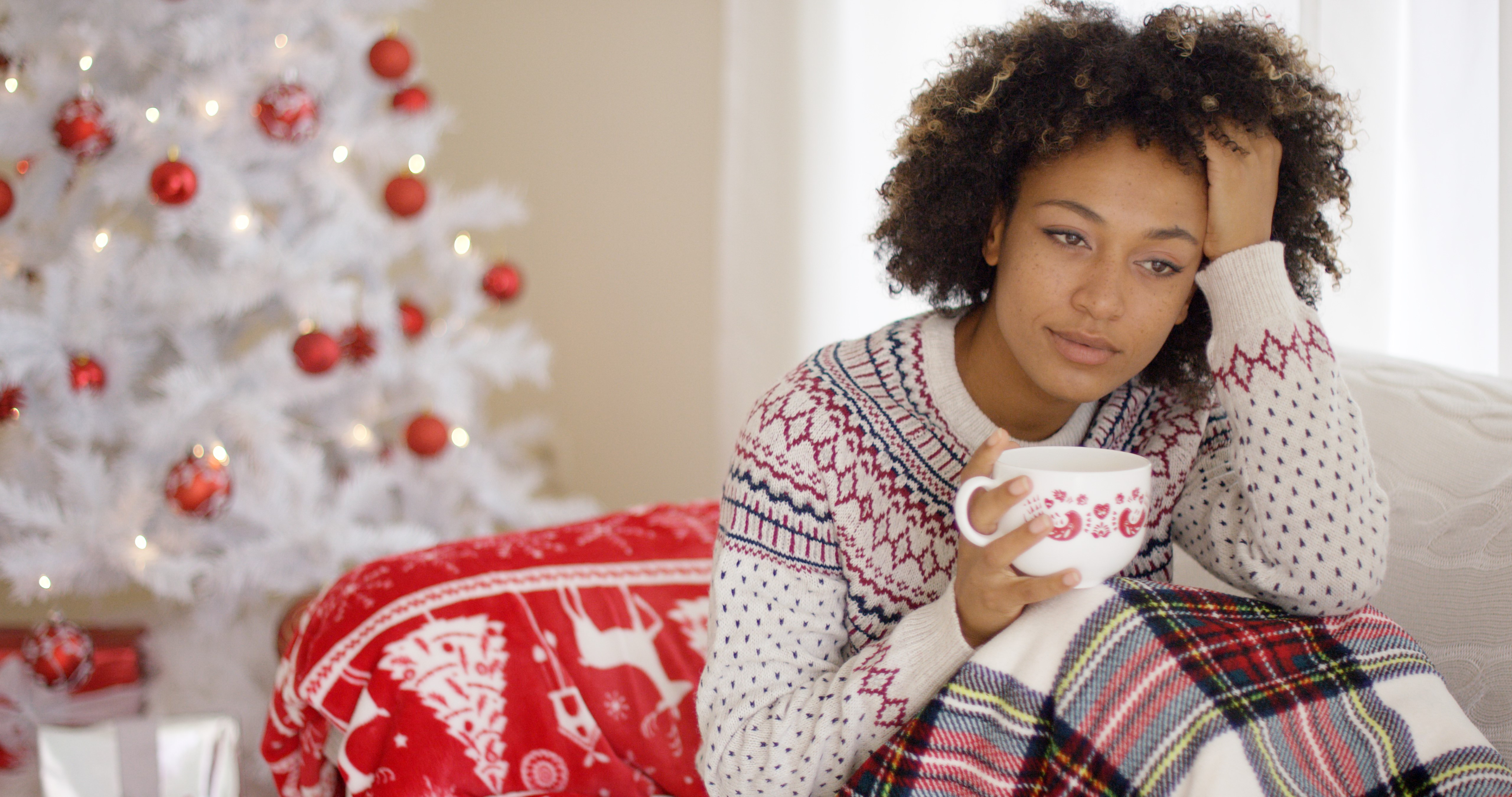 While at the forefront of the holiday season is often merry and joy, there can also be a lot of stress around the holidays. If you already suffer from depression, anxiety, or insomnia, stress can just be an added contributor to those.
Many may find that during the holidays isn't a good time to talk about mental health, but we think that's wrong. Your mental health is important all year round. It is okay to admit you'd like to feel better than you currently are.
Let's talk about some things you can do to lower stress levels and help manage your anxiety or depression this December:
Create a Budget
If money is tight, the holidays can make it a whole lot tighter. This can cause a lot of stress and anxiety. Know what you can afford, and stick to it. Look for deals when shopping and keep in mind, most people prefer a homemade gift over a pricey item anyway.
Get Exercise
Breaking a sweat is great for your mood and your health. If all you do in a day is go for a long walk, that's okay, just do your best to get your blood flowing. Don't feel guilty about eating sweets or drinking a glass of wine. Be gentle with yourself and have a balance between indulging and staying active.
Set Holiday Expectations
When multiple families get together on the same day, it can get exhausting going from house to house. Set some expectations for yourself, you know how much you can handle in one day. Make a list, prioritize, decide your limits, and stick to them. In addition, if you let family know ahead of time, it can make it easier on you when the time comes.
Spend Time with Others
Loneliness and isolation can be a big concern for many people during the holidays. You should take time for yourself, but don't isolate yourself. Try a winter hobby, join a new community group, volunteer with a local non-profit, or spend time with supportive and caring people who understand what you're experiencing.
Consider trying Acupuncture
Research demonstrates that acupuncture for stress can help alleviate and treat a wide variety of conditions, including headaches, migraines, irritable bowel syndrome, sleep disorders, anxiety and depression, moodiness, and more.
In addition, research shows that patients committed to a healthy lifestyle who receive ongoing acupuncture treatments often experience being sick less often, increased stamina, improved relationships with others, and a reduction in long-term health care costs.
Don't let any seasonal blues take advantage of you this year. Get ahead of the game and try acupuncture from Earley Wellness Group. We are here for you every step of the way. Contact Earley Wellness Group today.