Acupuncture for Athletes to Enhance Athletic Performance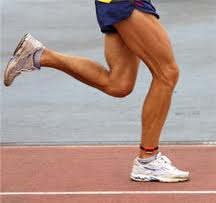 Studies have shown that acupuncture has measurable effects on the flow of blood to certain areas of the body, which could in turn boost athletic performance.
One such study conducted at the Beijing University of Traditional Chinese Medicine involved athletes running 5,000 meters, and afterwards sitting for acupuncture treatments before they had a chance to catch their breath. The heart rates of the athletes who received the treatments recovered more quickly than those in the control group.
Another study published in the American Journal of Acupuncture measured the effects of acupuncture on anaerobic threshold and work capacity during exercise in healthy young males. Researchers found that individuals in the acupuncture treatment group had higher maximal exercise capacity and were able to perform higher workloads at the onset of blood lactate accumulation (OBLA) than individuals in the placebo group. The individuals that received acupuncture also had lower heart rates.