5 Ways Acupuncture Can Help with Treatment for Breast Cancer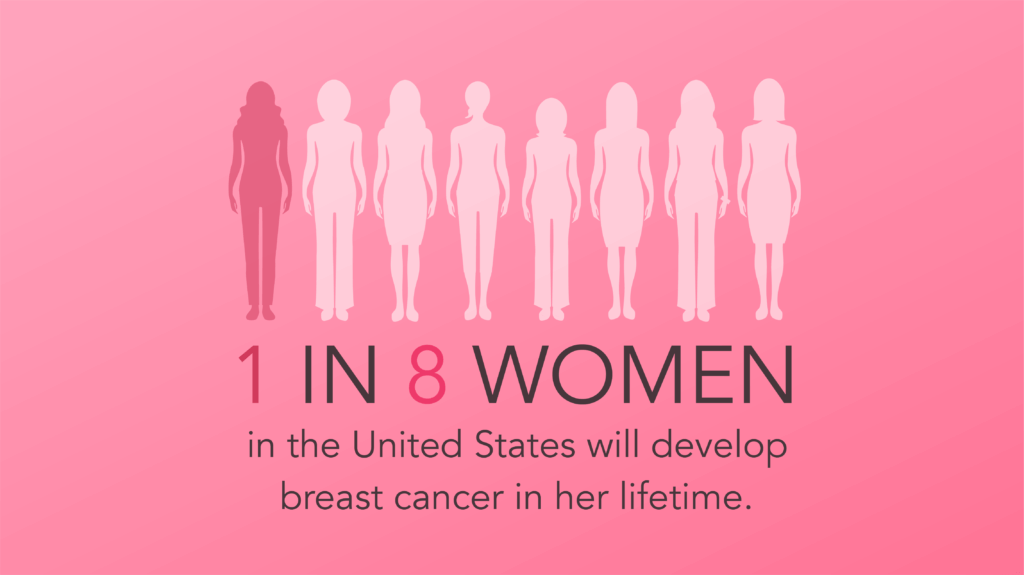 It would be difficult to find a person who hasn't been personally affected by breast cancer in some way. In fact, 1 in 8 women will be diagnosed with breast cancer in their lifetimes, according to the National Breast Cancer Center. But if you or someone you love has been diagnosed with breast cancer, I invite you to see the amazing healing abilities of Acupuncture. Now many oncologists and medical professionals are starting to see the value in integrative oncology medical therapies such as acupuncture and Chinese Herbs. And many oncologists are encouraging their patients to support with acupuncture. With acupuncture, breast cancer patients can find relief from depression, improved energy, and help with side effects from cancer treatments.

Below, we've compiled some of the ways in which acupuncture and Chinese Herbs can help in the fight against breast cancer.

1. Relieve Fatigue and Improve Energy
80-90% of cancer patients receiving chemotherapy report fatigue as a debilitating side effect. 31% of people showed a reduction in post-chemotherapy fatigue after acupuncture in a study by the Memorial Sloan-Kettering Cancer Center. Chinese herbal medicines have also been clinically shown to help reduce fatigue from chemotherapy (see NCBI study). With the increased energy from acupuncture, patients find they have more will to fight cancers.


2. Improve Mood
Acupuncture is known to help balance the body, mind, and spirit. And cancer patients get this benefit, too. Acupuncture can help lift depression and increase energy, giving you more will to fight cancer. Research shows that traditional Chinese medicine can be as effective as drugs at treating depression, according to Scientific American. And many of our patients have reported more stable moods with regular acupuncture treatments.

3. Alleviate Nausea and Vomiting
Up to 75% of patients undergoing chemotherapy experience nausea as a side effect. Acupuncture has been shown to be more effective than anti-nausea medication for patients undergoing high-dose chemotherapy, according to a study published in the Journal of the American Medical Association. Another study published by Duke University showed that acupuncture was more effective than Zofran at treating nausea that can occur after surgery. Chinese herbal medicine has also been shown to help treat nausea.

4. Ease Pain
Acupuncture has been treating pain and relieving clients from pain concerns for thousands of years. We treat pain concerns at Earley Wellness Group successfully every day, all day long. The pain created by the treatment of cancer is no different. Acupuncture patients had a 36% reduction in pain after 2 months of acupuncture treatments, according to a French study published in 2003.

5. Reduce Hot Flashes
Researchers found that weekly acupuncture sessions can "dramatically improve the women's quality of life" (according to Web MD). One common treatment for certain types of breast cancer is drugs that block the production of estrogen, a hormone that breast cancer cells rely on for growth. These drugs can cause early menopause, leading to symptoms such as hot flashes and fatigue. Because the normal treatment for these menopausal symptoms, hormone therapy, is not an option for those with breast cancer, acupuncture can help patients "stay on their therapy and improve their quality of life."

In the cases where estrogen-blocking drugs are uses, antidepressants such as venlafaxine are usually prescribed to manage hot flashes and other symptoms. However, acupuncture has been shown to be as effective at managing these symptoms while lasting longer and causing no side effects (compared to a variety of side effects caused by venlafaxine) in a study published in the Journal of Clinical Oncology.

Several acupuncturists at Earley Wellness Group have a specialization in cancer treatment. Please make an appointment today to speak to us about your treatment options in fighting cancer.
Getting Started
To add acupuncture and Oriental medicine to your arsenal when fighting diabetes and learn more about how acupuncture and Oriental medicine can improve your health and well-being, make an appointment with Earley Wellness today.