Why September is the Best Time to Renew Your Health Goals | Earley Wellness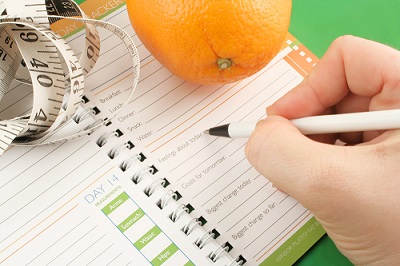 September is the month of renewal. With a new season, many back to school, and the end of the year in sight, there's no better time to start a new beginning. Spend this month to making new plans, starting fresh, and revisiting goals.
With summer holidays over, sports beginning, and organizations having a more structured fall schedule, it is the perfect time to buckle down and work on you. September is kind of like the new year. In fact, it IS the Jewish New Year!
Here are just a few reasons September is the best month to renew your health goals:
1. We're Conditioned in the Back-to-School Mindset!
Whether you are currently in school or not, the feeling still remains. For years of our life, the end of August symbolized a new beginning; meeting new friends, getting new stationary, starting back up on our personal goals. Those can continue regardless of if you're in school or not! Think about getting organized and making your health a priority.
2. Either Get a Head Start or Play Catch-up on your Resolutions
Let's face it; we tend to set a lot of goals for ourselves on January 1. Now is a better time than any to revisit them. With a few months left in the year, you have time to still achieve so much!
If you've accomplished all those New Year's resolutions (go you!), now's a great time to create some more. Evaluate your goals, where you are in your health, and set some markers for the rest of the year.
3. Successful People Set Goals (Science says so!)
Only 8 percent of people achieve their New Year's resolutions, probably because we give ourselves too much time. A year is too long. Researchers found that people who set small goals are more successful than those who set larger goals.
Quick tips for goal setting:
Set goals that are specific
Be passionate about your goals
Track your progress
Align short-term goals with long-term goals
Get accountability
Revise, Practice, Revise!
Don't leave your health out when setting goals! If you deal with stress, insomnia, irritability, infertility, migraines or feel that your body is out of sync, consider transformational acupuncture!
When the energies are out of balance, we are susceptible to developing illness and disease. Get back to balance with new goals and a fresh start at Earley Wellness Group!
If you're experiencing major shifts in your life, are feeling stuck, or simply desire to be more aligned with the seasonal changes in nature, then contact us for a consultation on Transformational Acupuncture.