Acupuncture Proven to be Powerful Against Lyme Disease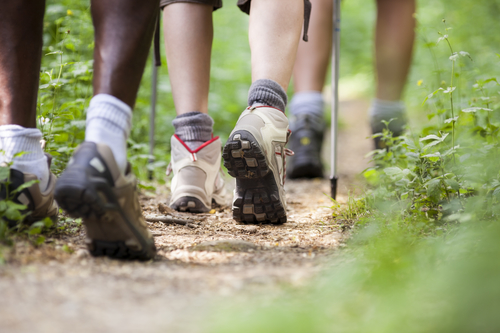 On a warm summer day, there is nothing quite as nice as lacing up your shoes and soaking up the sun on a nature hike. The sun, the fresh air, and the physical activity all do wonders for both your physical and mental health.
We are strong advocators of getting outside and enjoying the weather here at Earley Wellness Group. However, we're also aware that Lyme disease is highly prevalent in the Washington D.C. area. With lots of wooded areas flooded with ticks, the chances of contacting Lyme disease are unpleasantly high.
If you are unaware, Lyme disease is a tick-transmitted inflammatory disorder that is found in all of the continental U.S.
Dr. Thomas Mather, The director of the University of Rhode Island's tick-borne disease center warns that the U.S. is moving into the prime season for the disease-carrying insects, which are commonly found in grassy areas and on wild animals. The Eastern United States has the highest number of disease carrying ticks in the US.
Traditional Chinese Medicine for Lyme Disease
Fortunately, like with many health concerns, acupuncture in combination with Chinese herbs can help with Lyme disease.
Lyme disease patients are actually very common at Earley Wellness Group and it is very scary disease to face. It can have a wide range of symptoms including extreme fatigue, fever, rash, facial paralysis, and arthritis. You can read more about signs and symptoms of Lyme disease here.
In Chinese medicine, Lyme disease is looked at as a blood deficiency. Chinese herbs and acupuncture can help combat the symptoms and bring your body back to balance. Joint pain is also common when dealing with Lyme disease and acupuncture has specific points that can help with inflammation, relieving some pain for clients that may be suffering.
Taking a natural approach to healing by using eastern medicine techniques is so much easier on your body. Besides acupuncture and Chinese herbs, Stevia is another known natural remedy. Stevia has actually been proven to kill the Lyme disease pathogen better than an antibiotic, in some cases.
We also recommend trying natural preventative measures, such as using essential oils as a tick repellant. Some essential oils that are good to repel ticks include:
Eucalyptus
Lemongrass
Citronella
Geranium
Cedarwood
Lavender
If you are looking for other tips for hiking tick free, check out this list from the American Hiking Society. However, if you have already contracted Lyme disease and are looking for help addressing the symptoms, Earley Wellness Group can help you.
Contact us today and find relief from Lyme disease with acupuncture and Chinese herbal remedies.