Cupping: A Chinese Medical Practice that's not Just for Athletes like Michael Phelps!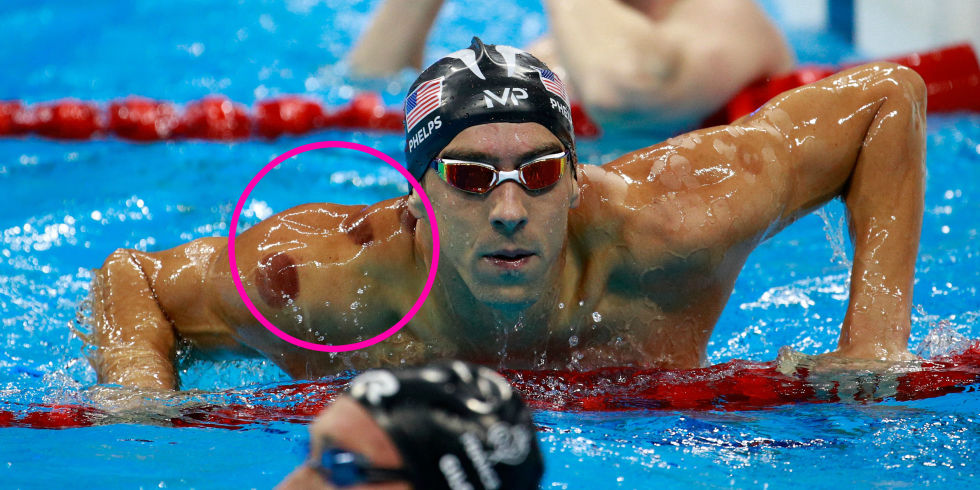 At the 2016 Summer Olympics, Michael Phelps has generated a lot of buzz, and not just because of his medals! People are asking what the circular marks on his shoulders and back are and, for many, learning about cupping for the first time. Our office has been fielding a lot of calls about the practice because an acupuncturist is the best person to see if you are considering a cupping treatment. We think its wonderful that a world-renown athlete is a personal showcase of the power of Chinese medicine!

Cupping is not just for high-performance athletes. It's a technique in Traditional Chinese Medicine (TCM) used for a variety of reasons, including loosening very tight muscles, removing toxins from the body, removing other forms of stagnation (like congestion from a cold or flu), and relieving pain. When used for tight muscles, cupping is like an incredibly deep massage, but done in just a few minutes. Often, cupping is combined with acupuncture and massage to alleviate pain more quickly than any of the techniques can do alone. Cupping improves circulation and helps to remove stagnation. It can treat a variety of conditions, like:
Pain
Arthritis
Cold, flu and asthma
Injuries in the back, neck or shoulder
Herniated or degenerated discs
Insominia
What is involved?

When an acupuncturist provides a cupping treatment, she applies glass or plastic cups to the body. These are then adhered with either heat, suction, or suction from a pump. All three create the vacuum effect that makes the therapeutic effect of cupping. The patient feels the cup gently pulling the skin.

At this point there are 2 techniques that are used.
The cups are stationary and are left for 5-15 minutes.
The cups move. Many times we apply pain cream or oil and provide a moving cup treatment which, for many clients, is the most effective. This provides an additional massaging effect and is soothing.
To remove the cup, the acupuncturist simply presses down on the cup, releasing the skin. The mark that is left behind will often last 2-10 days. A darker mark indicates there is more stagnation in the body. With each successive treatment, the marks should lighten as the condition is improved. Many clients have no mark at all from the cupping treatment.
Getting Started
If you have a condition you think can be helped with cupping, or you just want more information about the practice, make an appointment to come and see us today.