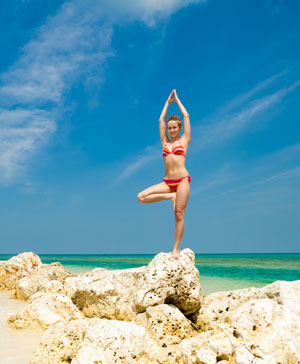 AcuYoga Workshop
Traquil Space, February 4, 2017

When: Saturday, Feb 04, 2017, 2:30 PM - 4:30 PM
Where: Tranquil Space, 1632 17th St NW, Washington, DC 20009

EWG acupuncturist and herbalist Ashley Paraiso is collaborating with local yoga studio Tranquil Space to offer the ultimate relaxation practice - a combined yoga practice and acupuncture treatment. Yoga, from India, works with the energetic "prana" while Acupuncture, originating in China, calls this energy "qi". Through the practices of yoga and acupuncture, one can manipulate this prana, or qi, to achieve optimum health and balance on a physical, emotional, and spiritual level.

Join us in this two-hour workshop as Megan Bracy leads a yoga practice that celebrates the change of season from winter to spring. During an extended savasana, Ashley will provide a calming and restorative acupuncture treatment in the outer ears. Experience the ultimate delight of combining yoga and acupuncture to tend your body, mind, and spirit. Please contact Ashley at Ashley@earleywellnessgroup.com with questions, or www.tranquilspace.com to register. $60.